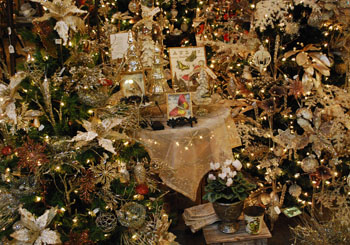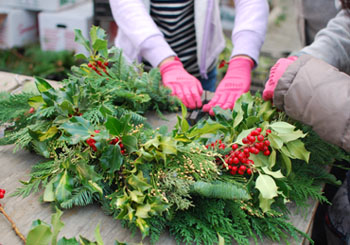 Holiday Wreaths
Make one yourself or have us design a custom wreath for you!
Now through December 23
This year, we are implementing the following changes for safety:
The wreath machines are placed in 4 separate areas, 4 machines to a section.
You will reserve one of the four sections per timeslot.
We ask that masks be worn on the property.
Used greens cannot be shared except within the same party.
We cannot lend pruners or gloves. Please remember to bring your own.
We may open the doors when the room is empty to ventilate. Be sure to dress appropriately.
Our do-it-yourself wreathmaking is a popular activity to do with your family:
Creating a wreath is easy. One of our staff members will get you started!
There's no charge to use one of our machines, but you do need to purchase a wreath ring from us.
Reserve a time slot in one of our 4 wreathmaking sections.
Bring your own greens or buy some from us by the pound.
Finish your wreath with a ribbon, pine cones, or holiday decor.
We sell boxes for your wreath and can ship it via UPS.
To reserve a time slot, call us at 206-842-5888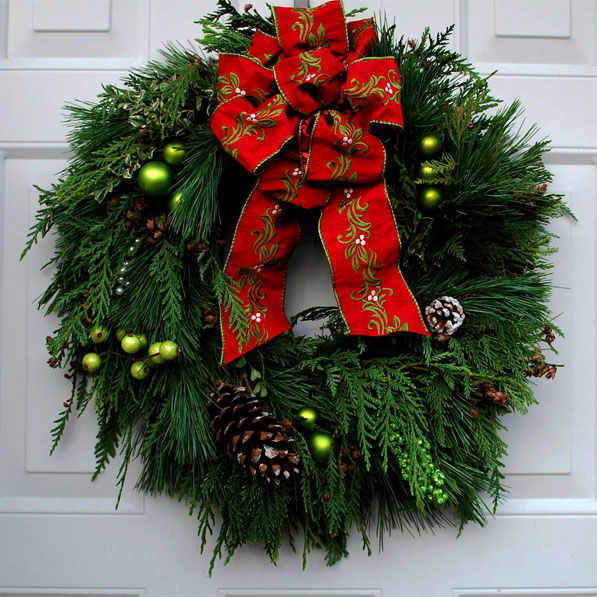 Order a custom wreath:
Custom wreaths are available in sizes 12 through 48 inches.
Let us know if you have a specific color scheme or choice of materials.
We can create the base only, if you prefer. You finish it with your own decor and a glue gun.
Typically, turnaround time for custom wreaths is up to 3 days.
Wreaths can be shipped via UPS.
Call us or come in to order your unique wreath.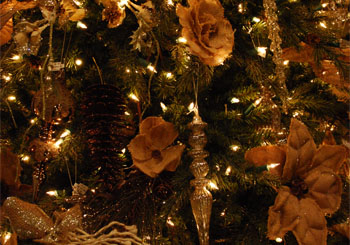 Fall & Winter Hours:
Monday through Saturday:
9:00am to 5:30pm,
Sunday:
10:00am to 4:00pm
Closed Easter Sunday, July 4, Thanksgiving,
December 25 & 31, January 1.

For more information, email us at:
info@bainbridgegardens.com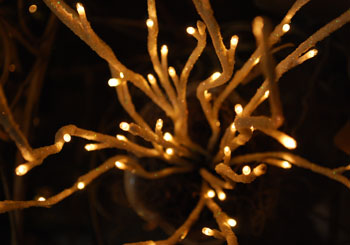 © Copyright 2020, Bainbridge Gardens, Inc. 9415 Miller Rd, NE, Bainbridge Island, WA 98110 206-842-5888. All Rights Reserved.