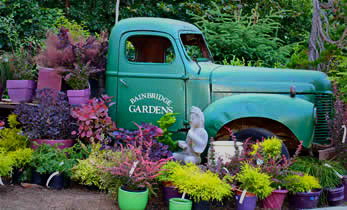 Discover the Natural Beauty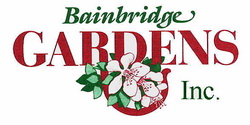 9415 Miller Rd NE
Bainbridge Island, WA 98110
206-842-5888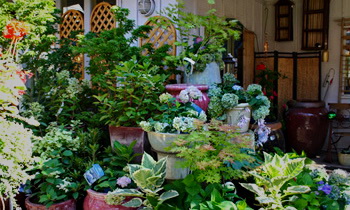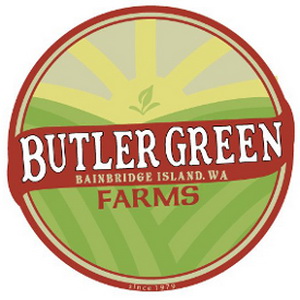 BRIAN'S TIPS
We at Bainbridge Gardens are delighted to get the advice and musings of Brian MacWhorter of Butler Green Farms. If you've picked up some vegetable starts at Bainbridge Gardens, there's a good chance that you have selected one of the quality items from the Farm. We've decided to post Brian's sage monthly gardening advice. Stay tuned for further updates!
br>
If you would like more information about Butler Green Farms, click here.
Brian's Letter- Monday, 5/3/2021
Bainbridge Island Home Grown Tomatoes
After all these years of farming, I still have to say, picking and tasting a tomato right off the vine from my own garden is something I look forward to all year. Yes, there certainly have been some seasons with very productive yields and, unfortunately, a few seasons over the years with no crop at all to speak of which can be very frustrating. Tomato plants are not really supposed to be grown outside in this NW weather but with a little special care and attention you can fool Mother Nature enough to enjoy this amazing fruit. There are many different heirloom varieties to choose from and some are harder to grow than others for sure. I want you to enjoy your garden tomatoes this season so let me share a few of my gardening tips.
Deciding on what variety of tomato plant to grow can be confusing at the start. There are always lots of new varieties to choose from each season. It is exciting to try new things and favors, but you should at least grow a plant of the variety you have had success with and enjoyed in the past. The flavor and sweetness of the tomato is of course what we are after. There are many different sizes, shapes, and colors of tomatoes available. I do try a few new varieties each season. Who knows, that one odd new tomato may be your new all time favorite.
Basically, the large red tomatoes varieties are all similar; large enough to slice for a sandwich or add to most any dish, and more of an acidic/typical tomato flavor. The heirloom varieties, Brandywine, German Johnson, etc., do have more flavor than conventional types. Heirloom types are what tomatoes are supposed to taste like- that's before breeders hybridized them to produce the store's "perfect tomato". That one is picked green and ripens on the shelf weeks later. The purple tomato fruit are fun to eat and are much more complex in flavor, not as large in size and certainly worth trying. They are winning all the chef awards for excellence and my favorite right now. The yellow tomato is less acidic and sweeter in favor than most. Lots of the smaller salad varieties are becoming more available; different colors, shapes, and sweetnesses to snack on. They really do compliment your dinner salads.
Now that you have selected your tomato plant- I forgot to mention that after you decide on the type you should try to get the early maturing variety of that type- get an early start and buy the largest plant available, one in a gallon pot if available in your variety. That plant might be two months old already and have a better chance of ripe fruit in August. Remember, our growing season for tomatoes is relatively short, May-September. Fruit harvested on warm August days have much more flavor. Most of us have lots of green tomatoes in September. Getting our vines to ripened earlier is key.
Now it is time to put your tomato plant in the ground. Generally, Mother's Day Weekend is our last frost date. You can rush the date by covering the newly planted plants with a "remay" cloth to protect them a few degrees form a late frost. Your garden should be in the sunniest spot where you have the best soil in your yard. Tomatoes don't need a lot of fertilizer, but a good rich and composted bed is ideal. With the larger plants, you can dig a trench, maybe 8-10" deep, remove a few lower branches, and lay the plants on it's side. Cover the stem and bend the top up above ground. Depending on the stem, you can turn it up and support it with extra dirt. Don't force the plant when you bend or it may snap. If it is laying down a bit it will grow straight up in time. Having as much as the stem covered with soil as possible will form more roots plus the surface soil is warmer than placing it in a deep hole.
Once your plants begin to grow, they will require support, pruning and additional care. I intend to share with you more garden tips as the season moves along. So, get those tomato plants in the ground during this mellow cloudy weather pattern so they can adjust to being outside before we get those mid May warmer tomato growing days and nights. Good luck this season!
Brian's Tips- Monday, 3/29/2021
No fooling, Wednesday is the 1st of April. That's the time of year I look most forward to. Going outside and starting up the garden once again. Soon you will be able to nibble on your own fresh vegetables of the season that you grew yourself. Here are a few garden tips to make that experience even more exciting and productive without added too much work this growing season.
If you already began cleaning up the garden from last season then you are already to prepare the soil. Remove any coverings that you had laid down and the soil should be dry enough to work. Remove all vegetation that remained over the winter on the garden surface. A little extra time spent cleaning up is well worth the time because you are removing places for slugs and other pests that might hide under. Inevitably they will feast on your early garden before you do if you don't.
The success of growing healthy plants in your garden is pretty much about soil heath and fertility. Yes you have to water and weed unwanted plants through the season but how much you harvest depends solely on available food in the soil for your veggies to grow. If you maintain a good aerobic compost pile throughout the year, now is the time to spread it over the garden area. You can augment that with organic compost available in bags or bulk. You'll notice some bags of compost even say the contents have beneficial soil microbes, grab those bags. Add a little lime (CaCo3) over the plot because our rains tend to lower the PH of the soil a bit over the winter months.
Especially in smaller gardens, the "no till" soil preparation has great results. Only work up the area where you are transplanting, add some compost, etc.
Disturbing the soil structure as least as possible will help maintain soil fertility and you do not have to add as many amendments back into soil to replace damage by excessive tillage.
What do I plant? Concentrate on what your family likes to eat or should be eating more of. Starting with plants to transplant that are already 3-4 weeks mature that gives you a good head start on when you'll be beginning to harvest from the garden. Later on when the soil temperature warms up a bit then seeding directly in the ground makes more sense.
We have had chilly mornings this past week and depending how close to the water you live on the island, it is best to have some sort of covering for your newly transplanted starts, like remay. If you are raising your own starts on your windowsill to transplant in the garden remember to "harden them off" before sticking them right outside to brave the cold nights. That really means giving them time to adapt to the sudden temperature change. Maybe place the pots with the starts outside in a semi protected area for a few nights or transplant them in the garden when there are forecasted cloudy nights ahead.
My plan is to try to extend my garden's growing season as much as possible. Kind a fooling mother nature a bit in the process. Last week we transplanted early varieties of tomato plants outside, under plastic covers with additional remay covers. A little extra attention is absolutely needed, but we will be enjoying fresh tomatoes by Memorial Day. I never buy tomatoes from the store so extending our season here allows us to enjoy our own tomatoes fives months out of the year. These same sort of season extension techniques can be used on some of your other favorite "warm weather" crops like beans, zucchini, etc.
Growing your own garden is so exciting because you are all ways learning season to season how to more successful the next. But by most means have fun gardening and eat right. I'll try to pass on to you more of my personal gardening tips that mostly have come by my own trials and errors thru the years.
Now all we can do really is pray for a good growing season ahead and the weather cooperates.
Brian's Letter- Monday, 3/8/2021
We are all so excited this time of year when the winter weather starts to turn for the better and signs of spring begin to show again. Without a doubt this is my favorite time of the year. The daffodils and flowering cherry trees are starting to display their colors. For joy, it's time once again for us dedicated gardens to get out of the house and retreat to the garden. My own garden is calling out for me right now. My garden is where I get my peace of mind. And yes, especially this year, we all need to return to a sense of normalcy.
I wanted to share with you some ideas on getting your garden up and going this season. Where you start depends pretty much on what is still left growing in the garden from last season. Because our mild Pacific Northwest Maritime weather allows us to be able grow a-year-around garden we might still have some vegies like kale, collards that overwintered. If you used some plant coverings/structures with plastic and remay over the winter months to protect your crops, you may have all sorts of vegies that you still are enjoying. Decide whether you want to leave them to harvest a little longer until new crops are ready to start nibbling on or clear them out. (For first time gardeners, you need to find an area that is easily assessable near the kitchen and gets lots of full sun). Begin cleaning up around the whole garden area where materials like a shovel, rake, or hoses might have been left out from last season, like I always do.
Depending on the tilth/drainage of your soil it may still be a little too wet to even begin to work so you may have to wait. More heavy rain showers are coming this next month, so putting down a piece of plastic secured with rocks/boards from the wind is a good way to dry out a early planting area. If you already covered a portion of the garden last season, remove that material when we have a brake in the weather and begin to amend the soil. You generally should add some lime, calcium carbonate, to the garden at least every other season. About every five years you can add dolomite (calcium and magnesium carbonate) which is essential for good plant health. Then cover the garden with a layer of compost. (Compost does not always contain all of the essential plant nutrients, so it is probably best to take a soil sample to get exact readings of any mineral/fertility soil deficiencies). If the soil is not too wet you certainly can begin transplanting young vegie starts to get an early start. Remember that this crazy NW weather can change suddenly, from 60 degrees one day to hail or even snow showers the next. Covering those young newly planted starts with hoops and remay/plastic to protect them, is a good idea. (The plant starts you purchased are "hardened off" so they can tolerate the cold nights a bit). Remember though if you cover the freshly planted starts with plastic, a day of warm sun can get it too hot under the plastic and you may need to vent it a bit. The rest of the garden space, not being planted, can be covered with landscape fabric. That material stops weed growth but allows rainwater in to quench the soil keeping the living soil microbes happy for planting later.
When it comes to preparing the soil in the garden to begin the season there are different trains of thought how to proceed these days(there always is more than one way to do get things done). Maybe you have heard of the "No Till" method which is becoming even more popular and best for the environment. Preparing the garden by disturbing the soil as little as possible is best to protect the soil structure and minimizes CO2 emission into the atmosphere. Remember you always want to keep the surface of the garden/soil covered with a cover crop/plant material throughout the winter to avoid soil erosion. So in the spring you need to get rid of the vegetation one way or another to start planting. Instead of turning everything with a shovel or tiller, remove the vegetation by hand and add a compost layer, as mentioned. You can mow or weed eat the winter growth and rake it up and add to the compost pile (getting rid of the cover is also important because that's where those pesky slugs hide). Clear a spot then pop in a transplant. If you are planting seeds like carrots and radishes, that you really can't transplant, you need to prepare a small seed bed. Clean down to the soil surface and spread the seed. You simply cover the seeds with a layer of bagged planting mix/fine compost and then cover whole area with remay/plastic and hoops. Keep watered until they germinate and inspect occasionally to make sure no slugs or rodents are having their way with the young plants as they germinate. Our spring weather will tell us how we proceed in the garden at this point.
I have a lot of ideas to share with you as we move on into the growing season. Hopefully they will make your gardening experiences more rewarding and successful without having to add a lot more work.
Happy gardening.
Respectfully,
Brian MacWhorter
Butler Green Farms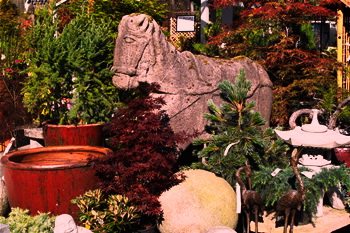 Hours:
Monday through Saturday:
9:00am to 5:30pm
Sunday:
10:00am to 5:30pm
Closed Easter Sunday, July 4th, Thanksgiving,
December 25 & 31, January 1st.

For more information, email us at:
info@bainbridgegardens.com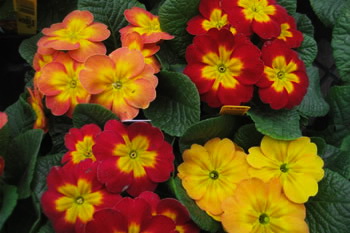 © Copyright 2021, Bainbridge Gardens, Inc. 9415 Miller Rd, NE, Bainbridge Island, WA 98110 206-842-5888. All Rights Reserved.