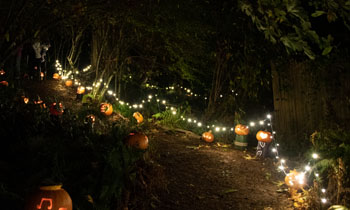 Discover the Natural Beauty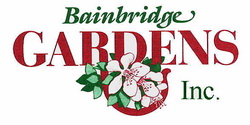 9415 Miller Rd NE
Bainbridge Island, WA 98110
206-842-5888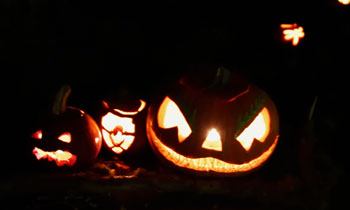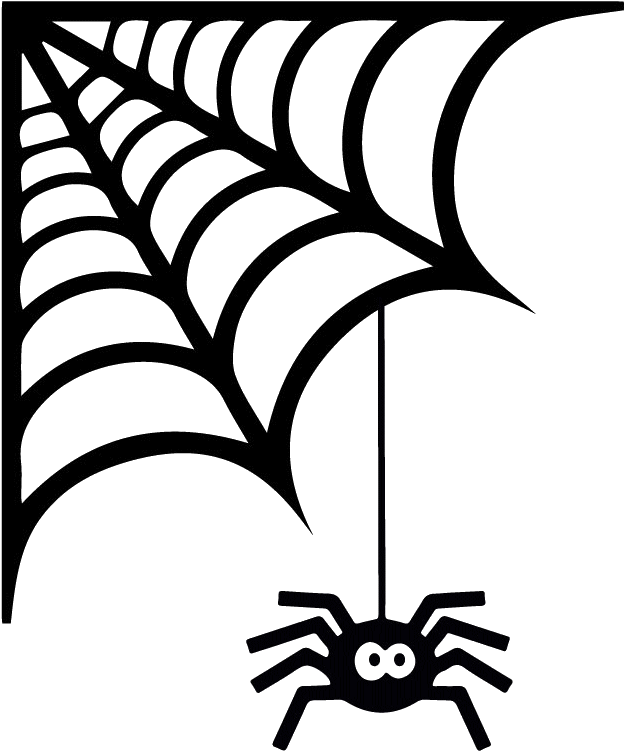 27th Annual Pumpkin Walk
October 1st-31st, during normal business hours




This year, we're modifying our annual event for safety:

The Trail of Pumpkins will be open, decorated with hundreds of hand-painted pumpkins and family-friendly Halloween scenes.
The "Great Pumpkin" will be here (you'll need to take your own photos).
And we will continue to take donations for the Bainbridge Island Boys and Girls Club
Thank you for wearing a mask!
As we approach the end of this challenging year we ask that you continue to exercise safety precautions:
Face masks are required on the premises.
Occupancy in the buildings is limited to maintain social distancing.
Maintain a safe social distance of 6 feet between yourself and others.
If you can, use a credit or debit card rather than cash.
If you are unable to wear a mask, please call us and arrange a contact-free delivery.
Thank you for your understanding and patience during this unprecedented time.

Save this date:
Holiday Open House
November 7th, 9:00am to 5:30pm
This annual event is our chance to say thank you to all of our customers.
This year reservations will be required to manage crowds.
To make a reservation, email us at info@bainbridgegardens.com starting November 1st at 9am with the desired time slot (e.g. 9am, 10:30am), your name, and phone number.
We will limit the number of customers allowed into the nursery at a time, as well as the number of people allowed into the main building.
Wreath Making Starts November 1
Our do-it-yourself wreathmaking is a popular activity to do with family and friends. Instead of a dull cookie-cutter wreath at a big box store, build your own unique creation.
This year, the wreath machines will occupy two greenhouses to help maintain social distancing.
There's no charge for use of our machines, but you will need to purchase a wreath ring from us and make a reservation for a time slot on one of our 16 machines.
Bring your own greens or buy some from us by the pound, and we have a festive collection of ribbon, pinecones, and holiday decor to add the finishing touch.
If you want, we can build the wreath base, and can you can do the decorating! Or if you want us to create a custom wreath to your specifications, give us a call!
If you have any questions, or want to make a reservation call us at 206-842-5888.

Bainbridge Gardens is...
...a family-owned garden center located on a historic site on beautiful Bainbridge Island. Our six-acre nursery is well-stocked with large trees, native plants, unusual varieties of shrubs, bonsai, seasonal color, pots and garden art. We also have one of best selections of houseplants in the area. With plenty of parking and an extensive gift shop, Bainbridge Gardens is a popular spot for Islanders and out-of-town guests.
Discounts, Rewards, and Free Trees, oh my!
Find out about our rewards program, discounts, "Free Tree for Baby" program, and more on our new
Services
page.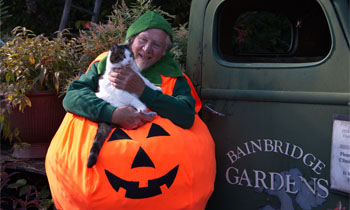 Fall & Winter Hours:
Monday through Saturday:
9:00am to 5:30pm,
Sunday:
10:00am to 4:00pm
Closed Easter Sunday, July 4, Thanksgiving,
December 25 & 31, January 1.
For more information, email us at:
info@bainbridgegardens.com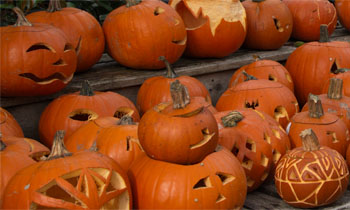 © Copyright 2020, Bainbridge Gardens, Inc. 9415 Miller Rd, NE, Bainbridge Island, WA 98110 206-842-5888. All Rights Reserved.